Are Facebook and MySpace Really Dangerous for Kids?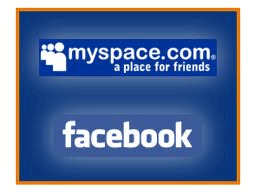 Anyone who go's on the net or knows someone who does at some point has heard about MySpace and Facebook. These are two really good programs in some aspects but in others seem to be a real danger. Millions of people mainly teenagers are jumping on the myspace and facebook bandwagon. While these sites look innocent on the outside and most kids use it to stay connected with friends, it can be a cesspool for rapists and child predators. So some people warn parents that they should closely monitor the online activities of their children and stop them from joining social networks such as MySpace and Facebook. Is this sound advice or unnecessarily alarmist?
Facebook and MySpace Safety Statistics

95% of parents don't recognize the lingo kids use to let people know that their parents are watching

89% of sexual solicitations are made in either chat rooms or Instant Messages

20% of children age 10-17 have been solicited sexually online; that's 1 out of every 5 kids

75% of youth who received an online sexual solicitation did not tell a parent

One third of kids have been contacted by a stranger and half of these were considered inappropriate

81% of parents of online youth say that kids aren't careful enough when giving out information about themselves online

From 2007-2009 MySpace has deleted 90,000 accounts because they were created by registered sex offenders

MySpace deletes 25,000 profiles weekly of users who don't meet the site's 14-year-old minimum age requirement

61% of 13-17 year olds have a personal profile on social networking sites

44% of online teens with profiles like Facebook and Myspace have been contacted by a stranger, compared with 16 percent of those without profiles
Facebook and MySpace Safety News
With MySpace's 200 million users and Facebook's 70 million, there has been a growing concern that such social networking sites are being used by predators to find and groom victims.
MySpace announced on Tuesday that it has deleted 90,000 accounts owned by registered sex offenders. It's good news for families, for MySpace, and for the state attorney general of Connecticut, who demanded last month that the News Corp-owned social network turn over a roster of names.
Facebook is to add a slew of new safeguards to protect young users from sexual predators and cyber bullies. Mr Blumenthal, who co-chairs a working group of state attorneys general seeking to make social networking safer, said: "We are raising the safety bar, first with MySpace and now Facebook, and soon for other sites as we fight for an industry gold standard."
SurveilStar Any Parental Control -- Protect Kids Safe on Facebook and MySpace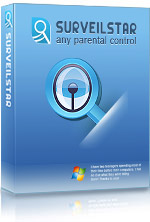 The Internet is home to free porn, pro-eating disorder sites and even houses information on how to make homemade bombs. With the advantage of perceived anonymity, kids run wild with curious minds, exploring these extremely dangerous Web sites and testing the limits of technology. Even those sites deemed appropriate have hidden dangers in the hands of uninformed users.
For parents can not watch kids all the time while they are surfing on Internet. So it is necessary to install parental control software to make sure kids' online safety. SurveilStar Any Parental Control can monitor kids' online activities on Facebook and MySpace and their chatting messages. It is not possible to stop kids from joining social networks such as MySpace and Facebook, so the best way is to keep them safe on social networking sites is to monitor their activities closely.
Key Features of SurveilStar Any Parental Control

Take screen snapshots in real time.

Monitor and record rent & received email with detail information such as subject, date and etc.

Monitor or Block IM Chats IM outgoing files with specific application names.

Monitor the websites visited and block the unwanted websites.

Monitoring internet usage with detailed reports.

Easy to use and install.