Firefox Private Browsing Parental Control
SurveilStar Firefox Private Browsing Parental Control to Safeguard Children's Online Safety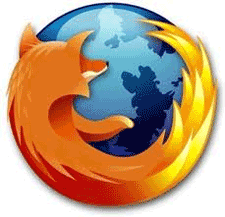 Since Mozilla launched Firefox 3.1 Beta 2 for download, the most notable new feature was probably private browsing mode, which lets you browse without having any of your Web history stored locally.
What is Firefox Private Browsing?
As you browse the web, Firefox helpfully remembers lots of information for you – sites you've visited, files you've downloaded and more. However, there may be times when you don't want other users of your computer to see this information. For example, if you share a computer with someone and have been shopping for their birthday present.
Private Browsing allows you to browse the Internet without saving any information about which sites and pages you've visited. Here the following will give you step-by-step instructions for using it.
How to Turn on/off Private Browsing?
To start a Private Browsing session:

1. At the top of the Firefox window, click the Firefox menu (Tools menu in Windows XP), and select Start Private Browsing.

2. When you turn on Private Browsing, Firefox will alert you that it will save your current windows and tabs for after you finish using Private Browsing. Click on Start Private Browsing to continue.

3. You will then enter Private Browsing mode, and the Private Browsing information screen will appear. When browsing in Private Browsing mode, the Firefox menu will be purple (for Windows XP the window title will say (Private Browsing) instead) during your session.
To end a Private Browsing session:

1. At the top of the Firefox window, click the Firefox menu (Tools menu in Windows XP), and select Stop Private Browsing.

2. The windows and tabs you were using when you enabled Private Browsing will appear, and you can use Firefox normally. The Firefox menu will turn orange again (for Windows XP the Firefox window title will no longer say (Private Browsing)) when Private Browsing is off.
Internet Dangers for Children that Parents Should Know
The Internet is a tool that can be used for good and evil. The Internet Dangers section highlights the primary dangers to kids online with specific focus on the sexual exploitation of children.
Children are much more susceptible to the power of suggestion, and quite often website content does not even need to be particularly suggestive. There is a multitude of sites offering adult or inappropriate content. There are sites that advocate drinking, taking drugs and smoking.
There are even sites that describe how to make bombs out of household items. To some children, the thought of making a bomb is more fun than it is dangerous. Apart from this, there are the obvious and very well documented dangers of online paedophiles that try to trick our children into meeting them face-to-face without the protection of their parents or anyone else.
The number of children that were abducted through Internet contact last year alone is 705. That is nearly two kids a day. It is estimated that 1 in 5 children are sexually solicited while using the Internet and 80% receive highly inappropriate emails never mind the very dubious content of some popups. Only 33% of PCs have decent and effective filtering software installed but over a staggering 80% of households have the Internet.
Firefox Private Browsing Parental Control - Safeguard Children from Online Dangers
The Internet is a wonderful resource for personal and business use but there is a bad side to it. What can you do to help protect your children? You should get some sort of filtering software installed on Kids' computer. Here Firefox Private Browsing Parental Control is an excellent parental control which helps parents to monitor and control kids' online activities by filtering web sites, recording Email sent and received, IM chats, websites visited, taking screenshot in real-time. Here the following is the main features of this Firefox Private Browsing Parental Control:
Take Screen Snapshots
Watch real-time screen to monitor what they your children are doing, multi-screen monitoring is available. Or simply record their screen snapshots and view the screen history whenever you are free.
Email Monitoring
Record all emails sent and received with details, support web mail, email clients, Lotus and Exchange. Allow or block outgoing emails with filtering email address, subject, domain, attachment and email size.
Instant Message Monitoring
Record all instant messages sent and received by MSN/Live Messenger, Yahoo Messenger, Skype, QQ, ICQ, etc. Control sending IM files by name, and size. Backup sent IM files.
Website Visit Monitoring
Record all visited websites with HTML tile and URL. Support IE, Firefox, Chrome, Safari, Opera and many more browsers. And this Firefox Private Browsing Parental Control also can be used in many browsers such as IE, Firefox, Chrome, Safari, Opera and etc.