Google Chrome Incognito Browsing Parental Control
SurveilStar Google Chrome Incognito Browsing Parental Control to Safeguard Children's Online Safety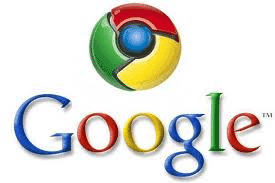 Chrome is an Internet browser released by Google that offers a minimalist approach to browsing. One feature of Google Chrome is the ability to browse the Internet without leaving a trace of what you did or where you have been. Think if it as browsing the Internet in a stealth mode. Stealth mode or what Chrome calls Incognito is handy when buying gifts or planning occasions using the Internet on a shared computer.
Incognito Mode (Private Browsing)
Browsing in incognito mode only keeps Google Chrome from storing information about the websites you've visited. The websites you visit may still have records of your visit. Any files saved to your computer will still remain on your computer.
For times when you want to browse in stealth mode, Google Chrome offers the incognito browsing mode. Here's how the incognito mode works:

Webpages that you open and files downloaded while you are incognito aren't recorded in your browsing and download histories.

All new cookies are deleted after you close all incognito windows that you've opened.

Changes made to your Google Chrome bookmarks and general settings while in incognito mode are always saved.
Tip: If you're using Chrome OS, you can use the guest browsing feature as an alternative to incognito mode. When browsing as a guest, you can browse the web and download files as normal. Once you exit your guest session, all of your browsing information from the session is completely erased.
How to Browse Incognito in Google Chrome

1. Click Start>All Programs>Google Chrome. Alternatively, you can click the Start orb and type chrome in the instant search box. Google Chrome appears in the list for you to choose.

2. Click the Wrench pull down menu on the far right-hand corner of your screen and choose New incognito window.

3. Browse the Internet as normal in Incognito mode. Once you are done, close the browser window. The Web pages, downloaded files, cookies and history are erased.
Why Parents Need to Monitor Kids Online Activities?
While there were several reasons given for monitoring Internet usage among children, the top concern most frequently voiced by parents was exposure to inappropriate content. Also cited as a major reason for monitoring activities: fear of child predators online.
Parents' biggest concern about the Internet used to be pornography, but there is definitely a greater fear today. You have probably taught your child not to talk to strangers, and in many situations, they would remember this. But the Internet is different.
Due to the Internet's anonymity, strangers are talking to children all the time. They try to gain the child's trust by having friendly conversation at first, but over time, their true objective of sexually soliciting the child becomes evident. Children and parents alike are unaware of this, yet this is exactly what is going on via the Internet. So it is necessary for parents to check on what their kids are doing on Internet.
Google Chrome Incognito Browsing Parental Control – Safeguard Children's Online Safety
Google Chrome Incognito Browsing Parental Control developed by SurveilStar adds a content filtering layer to Google Chrome that will keep away a large amount of unwanted content. With this Google Chrome Incognito Browsing Parental Control, you could safeguard your children's online safety by filtering cyber bullies, predators and adult-oriented websites, recording Email received and sent, websites visited, application usage, IM chats, etc. This Google Chrome Incognito Browsing Parental Control automatically monitors a child's online activities and immediately red-flags parents of any and all potential threats to their child; and that is without us parents having to monitor every post. It assists parents to keep track of their kids' online activity. Google Chrome Incognito Browsing Parental Control also can do the following jobs for parents:

Protect Kids' Online Safety
Google Chrome Incognito Browsing Parental Control provides parents a reliable solution to safeguard children's online safety by monitoring kids' online activity. It can help parents to preventing online predators and cyber dangers for kids while they surfing on Internet.

Eliminate Kids' Inappropriate Web Use
Kids tend to be addicted to video games and chat room while surfing on Internet without parenting control. Google Chrome Incognito Browsing Parental Control can help parents to monitor and record kids' online activities for preventing kids' inappropriate web use such as video game addiction and sexting.

Control and Monitor Kids' Any Internet Activities
Google Chrome Incognito Browsing Parental Control can monitor kids' any Internet activities and record data automatically. There are also some more convenient data for parents to explore. So parents can set rules for child what they can do and how much time they can spend online according to the recorded data.