Internet Safety for Kids on Social Networking Sites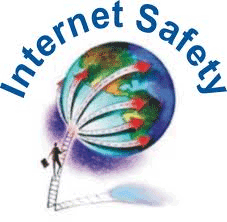 Social Networking Sites such as MySpace, Facebook, and Twitter can help teens connect with friends — but can leave them vulnerable to bullying and worse, too. The dangers of social networking sites are real, and too many people underestimate the potential for serious problems. Protect your family from the hazards of social networking by knowing the risks and making sure your family is playing it safe. General kids feel pretty safe if they are chatting or social networking with someone online. They may think that telling people information is no big deal. But in fact, there are many potential problems with social networking sites and the teenagers that use them.
The Dangers of Social Networking Sites

Sexual predators

Identity theft

Cyber bullying

Account Information
Internet Safety Tips for Kids

Watch What You Share : never put your personal address, phone number or full name on a social networking site. People can easily use this information and cross-reference it with network directories to find your exact location and address.

Do not share your passwords with anyone other than your parents--not even your friends.

Never meet some face-to-face who you met online.

Do not forward any photos or images that contain nudity.

If you receive a message from someone that makes you feel upset or worried, show it to your parents or teacher.

Think before you text or post because your words and images can impact your reputation and can damage your future success.
Protect Kids internet Safety on Social Networking Sites by SurveilStar Any Parental Control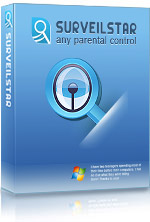 You can never be sure exactly who your Kids are talking to, so monitor their online activities on social networks. Is the page consistent with who the person claims to be? Do friends' pages contain provocative or aggressive language? If so, question your kids and get details about who those people claim to be.
For parents can not watch kids all the time while they are surfing on Internet. So it is necessary to install parental control software to make sure kids' online safety. SurveilStar Social Networking Monitoring Software can monitor kids' online activities on social networking sites and their chatting messages. With this Social Networking Monitoring Software, parents don't have to physically access kids' computers in order to see the recorded data for it can remotely monitor student computer activity with our innovative web based interface.
Key Features of SurveilStar Social Networking Monitoring Software

Take Screen Snapshots : Parents can watch real-time screen to monitor what children are doing. Screenshots are captured and saved chronologically so you can look at them when and where you need to.

Email Monitoring : SurveilStar Social Networking Monitoring Software records and stores all the information you need about every email. You'll be able to tell whether an email was sent or received, who sent it, who received it, the date and time an email was sent or received, the subject, the contents and any attachments.

Instant Message Monitoring : Record all instant messages sent and received by MSN/Live Messenger, Yahoo Messenger, Skype, QQ, ICQ, etc. Control sending IM files by name, and size. It also can block Instant Messenger.

Website Visit Monitoring : Record all visited websites with HTML tile and URL. Support IE, Firefox, Chrome, Safari, Opera and many more browsers. Besides, it can block unwanted and porn websites for preventing kids from online dangers.

Statistics Management: With this Social Networking Monitoring Software, you can conveniently back up and review the recorded data. In Tool, parents can choose Statistic Chart to learn more information about their kids' online activity and time-spending.