Internet Threats of Kids' Online Behavior
protect children from online threats
When children go online, they face so many online threats and risks. Teens often lack the maturity and social judgment necessary to act responsibly in the unsupervised, anonymous free for the entire internet.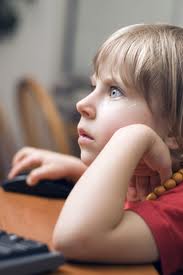 What are the internet threats of kids' online behavior?
• Inadvertent exposure to inappropriate images or content.
• Solicitation by sexual predators in chat rooms and by email.
• Online bullying or harassment.
• Piracy of software, music or video.
• Disclosure of personal information.
• Spyware and viruses.
• Excessive commercialism: advertising and product-related websites.
• Illegal downloads, such as copyright-protected music files.
Children Online Safety Tips Against Internet Threats:
Please talk about these tips with your children and teach your children how to protect themselves online.
• Don't give out information about yourself like your last name, your phone number, where you live, or where you go to school - without asking your parents first.
• Never e-mail a picture of yourself to strangers.
• lf somebody says something to you, sends you something, or you see something that makes you uncomfortable, don't look around or explore; get your parents instead - they know what to do.
• Making plans to meet your Internet buddies in real life is usually a really bad idea - how people are in real life can be very different from how they are online. If you decide to do it anyway, have your Mom or Dad help make the plans and go with you.
• Don't open up e-mails, files, or Web pages that you get from people you don't really know or trust.
• Don't ever give out your password, except to responsible adults in your family.
• Always follow your family's rules for the Internet - they're there to make sure you have fun and stay safe online.
• Don't ever do anything that could cost your family money unless your parents are there to help you do it.
Parental Control Software Solution:
Parental Control Software that attempts to monitor computer activity has seen some popularity with parents concerned about Internet threats of kids' online behavior.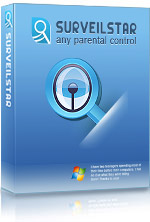 In order to keep your children online safety and keep them away from the internet threats such as child predator, cyber-bully, Cyberstalking, Malicious code,etc, installing the computer controlling software is of great urgency.
SurveilStar Any Parental Control software is a versatile and easy-to-use computer controlling program that can help record real-time screen snapshot of children's online behaviors, track the email sent and received, block unwanted websites, filter out sexual images, monitor children's online activity, limit the amount of time your child spends online and much more. SurveilStar Any Parental Control is a trustworthy and useful safeguard that keeps all the internet threats and online dangers inaccessible to your children.
Main Features of SurveilStar Any Parental Control Software:
• Take Screen Snapshots
To take the real-time screen snapshot of the computer you are monitoring. It makes you know what your children are doing on the internet anywhere anytime.
• Email Monitoring
To filter out the unwanted Emails and stop the spams that possibly spread internet threats like the advertisement of porn or gambling sites.
• Website Visit Monitoring
To block some specific websites which may contain contents or images of sex, violence or strong language or hate speech. You can create lists of unacceptable websites and allow access to all others.
• Instant Messages Monitoring
To record all the instant message of your children in chat rooms. Keep you know what they are talking, who they are talking to. Thus you can stop the action and take immediate measures if your kids meet the online predators or other internet threats in the chat room.