Kids Using Social Networking Are at Risk from Paedophiles and Bullies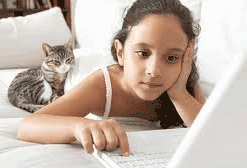 The Internet offers many positive educational and social benefits to young people, but unfortunately there are risks too. As in any other area of life, children and young people are vulnerable and may expose themselves to danger, knowingly or unknowingly, when using the internet and other digital technologies. Indeed, some young people may find themselves involved in activities which are inappropriate or possibly illegal. A study of sites such as Bebo, Facebook and MySpace shows children using them can be at great risk from paedophiles and bullies.
The Social Networking and Children: The Risks

Inappropriate Material: One of the key risks of using the internet, email or chat services is that young people may be exposed to inappropriate material. This may be material that is pornographic, hateful or violent in nature; that encourages activities that are dangerous or illegal; or that is just age-inappropriate or biased.

Bullying: Bullying - whether by internet, mobile phone or any other method - is another aspect of the use of new technologies, which are perceived as providing an anonymous method by which bullies can torment their victims at any time of day or night.

Illegal Behaviour: Some young people may get involved in inappropriate, antisocial or illegal behaviour while using digital technologies.

Paedophiles Danger: Paedophiles danger as bullies use internet to target kids; exclusive growth in cyber fear for bullies details are being put on web for all to see.
News on Kids at Risk from Paedophiles and Bullies
Parents are alarmingly ignorant of the danger posed to millions of girls by social networking websites, a report reveals.
Youngsters feel "invincible" when on the web, the report says, but they are setting up meetings with strangers and are often "addicted" to social networking sites. Teenage girls think nothing of posting profiles accompanied by sexually provocative pictures of themselves along with personal details including names, addresses and the school they attend.
In addition, families regularly show private pictures of their children online, unaware that all other website users can see them, not just friends.
Robin Blake, head of media literacy at Ofcom said: "There is an issue about parents who are allowing their children to go online without any supervision."
While parents claim they have rules, many children reveal their activities online go largely unchecked.
SurveilStar Any Parental Control -- Keep Kids from Dangers of Paedophiles and Bullies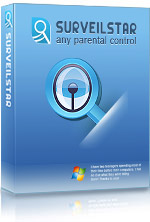 Parents should be alert to the dangers posed to millions of kids by social networking websites. With the advantage of perceived anonymity, kids run wild with curious minds, exploring these extremely dangerous Web sites and testing the limits of technology. Even those sites deemed appropriate have hidden dangers in the hands of uninformed users.
For parents can not watch kids all the time while they are surfing on Internet. So it is necessary to install parental control software to make sure kids' online safety. SurveilStar Any Parental Control can monitor kids' online activities on Facebook and MySpace and their chatting messages. It is not possible to stop kids from joining social networks, so the best way is to keep them safe on social networking sites is to monitor their activities closely.
Key Features of SurveilStar Any Parental Control

Run in a stealthy and invisible mode.

Take screen snapshots in real time.

Monitor and record rent & received email with detail information such as subject, date and etc.

Monitor or Block IM Chats IM outgoing files with specific application names.

Monitor the websites visited and block the unwanted websites.

Monitoring internet usage with detailed reports.

Easy to use and install.