Kids' Online Safety on Facebook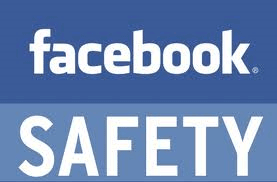 Are you worried about your kids being on facebook? Facebook is a great place for your kids to talk to their friends and to enjoy sharing pictures with their friends and even family members. However with all the great benefits that facebook comes with, you have to be very careful as well. Facebook is also filled with a lot of online predators and this can be very dangerous. Online predators know how to word things right to get kids to give up their personal information and take advantage of them. As parents it is our job to protect our children and sitting down with them to educate them about facebook and the dangerous people that are on facebook.
Facebook Safety Issues Parents Should Know About

Personal Information

Adding Friends

Pictures

Account Information

Downloads
Facebook Safety Tips for Kids

Never place personal information on facebook. Kids need to understand the dangers of listing their school, their address, and other personal information on Facebook.

Watch out for the pictures that are placed on Facebook. You need to talk to your kids about the type of pictures they post on facebook.

Make sure your kids are making their Facebook page private. Show them how to set their account to the maximum privacy settings possible and to even make their page invisible so other people cannot find them on Facebook.

Talk to your kids about their online friends and make sure they aren't accepting all the friend requests that come their way.

Inform your kids about the facebook wall and how it works. Every time they respond to a comment by their friend or post on their wall, it is now public information.

Monitor the chats on Facebook by installing parental controls such as SurveilStar Social Networking Monitoring Software on your kids' computer.
SurveilStar Social Networking Monitoring Software -- Protect Kids Safe Online
For parents can not watch kids all the time while they are surfing on Internet. So it is necessary to install parental control software to make sure kids' online safety. SurveilStar Social Networking Monitoring Software can monitor kids' online activities on social networking sites and their chatting messages. With this Social Networking Monitoring Software, parents don't have to physically access kids' computers in order to see the recorded data for it can remotely monitor student computer activity with our innovative web based interface. SurveilStar Social Networking Monitoring Software features the following:

Take Screen Snapshots: Parents can watch real-time screen to monitor what children are doing. Screenshots are captured and saved chronologically so you can look at them when and where you need to.

Email Monitoring: SurveilStar Social Networking Monitoring Software records and stores all the information you need about every email. You'll be able to tell whether an email was sent or received, who sent it, who received it, the date and time an email was sent or received, the subject, the contents and any attachments.

Instant Message Monitoring: Record all instant messages sent and received by MSN/Live Messenger, Yahoo Messenger, Skype, QQ, ICQ, etc. Control sending IM files by name, and size. It also can block Instant Messenger.

Website Visit Monitoring: Record all visited websites with HTML tile and URL. Support IE, Firefox, Chrome, Safari, Opera and many more browsers. Besides, it can block unwanted and porn websites for preventing kids from online dangers.