Recognizing Unsafe Online Behavior In Your Child
Recognize the sign of children's unsafe online behavior and keep their internet safety
Children, especially adolescents, are often interested in and curious about the world of the Internet. As the unsupervised and unrestricted features of the internet, it has become too easy for the children to be exposed to inappropriate and pornographic content and meet people they would not have met. Online predators targeting children/adolescents will use and exploit this curiosity to attract and lure potential victims.
Online crimes against children are on the rise. Research has shown that one out of every five children online is susceptible to being approached by an individual attempting to solicit sex. These predators, predominately male, are likely to frequent unmonitored chat rooms, dating websites, and online friends sites like MySpace and HI5 in order to meet their potential victims. He can pose as anyone of any age or sex, often sending fake photos of himself. Once he gains your child's confidence, he may ask for personal information, an exchange of photos or try to set up a face-to-face meeting. Many predators even feel comfortable sending children pornography after a friendship has developed. There are many missing children each year that are a result of meeting their online predators – a parent's worse fear come true!
Do you know what your children are doing online? Do they meet any online predator and dangers? Do you want to recognize the unsafe online behavior in your child? Does your child hide the screen quickly when you walk in? Do they spend hours and hours online chatting? Have they become moody and withdrawn from the family? Actually, parents need to closely monitor the kids' online activities for their internet safety.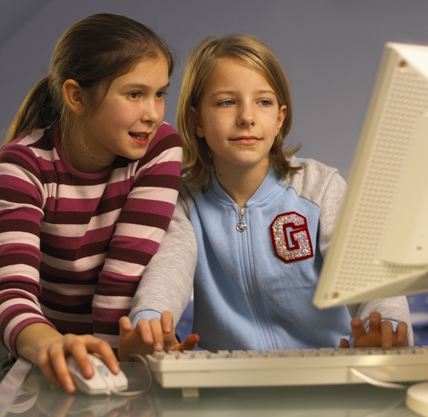 Signs of unsafe online behavior in your kids:

Your child spends a large amount of their free time online.

You find pornography or sexually explicit materials on your child's computer.

Your child receives phone calls from people you do not know or is making calls, sometimes long distance calls, to numbers you do not recognize.

Your child receives mail, gifts, or packages from someone you do not know, or even an increased amount of junk mail addressed to your child.

Your child turns the computer monitor off or quickly changes the screen on the monitor when you come into the room, or has several applications and switches between them.

Your child becomes withdrawn from the family, and even may become withdrawn from friends to spend time on-line.

Your child is using an online account belonging to someone else.
What can you do to protect your children from unsafe online behavior?
When you have recognized the unsafe online behavior in your children, what can you do to protect them from falling victim to online dangers? The best way is to educate both yourself and your child on Internet safety and know the danger signs. There are several ways you can protect your child from unsafe online behavior.
Open the door of communication with your child. Don't be afraid to ask who they are talking to or what they are doing when they spend a large amount of time online. If they seem annoyed by your questions, calmly explain that there are predators out there looking for children to converse with and you are only concerned with their safety. Ask them to show you their favorite sites and take time to see if they are age appropriate. You can also place the computer in a community room, such as a den or living room. If a predator thinks a parent is nearby, he is less likely to communicate with a teen. If someone is continually harassing your child online, you can contact your Internet provider to see what protection they can offer.
SurveilStar Parental Control Software:
Besides you should educate and communicate with your children about the online danger, a reliable and useful internet safety monitoring software is also essential. SurveilStar Any Parental Control is designed for parents to monitor child's online activity and restrict the unsafe online behavior.
SurveilStar internet monitoring software is the award winning and powerful parental control and spy software that you need. With SurveilStar parental control software you have your hand on the pulse of all the online behavior of your children.
This computer parental control software is for real time monitoring and continuous tracking of your kids' online activities on network connected computers. View remotely in real time screens of the remote computers, send and received emails, instant messages, visited websites history, used applications, record all your children's online activity and much more.
Key Features of SurveilStar Any Parental Control Software:

Take Screen Snapshots

Email Monitoring

Website Visit Monitoring

Instant Messages Monitoring

In Stealth Mode

Remote Monitoring

Easy-to-use Interface
Please note that kids' internet safety is a very important issue. Don't hesitate to download the powerful internet monitoring software to monitor your kids' online behavior and protect them from online dangers and threats.