Online Safety Tips on MySpace and Other Social Networking Sites
What is Social Networking?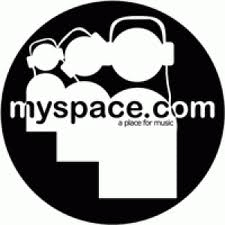 Social Networking is a term used to describe the fairly recent breed of websites, also referred to as online communities. These sites generally enable their subscribers to post a journal and various forms of media content, to generate and maintain relationships with other participants, and to engage in discussions around common interests with others. Some of the most popular social networks are in the U.S. are MySpace, Xanda, LiveJournal, BlackPlanet, MiGente, AsianAvenue, Bolt, Hi5, Facebook, and Friendster.
Social Networks or Online Communities have become an integral part of the lives of many teenagers today. There are some real dangers involved, as there are in off-line aspects of a young person's life.
What Are Risks on Social Networking Sites?

Objectionable Content

Overexposure

Contact with predators

Contact with other inappropriate adults and businesses

Identity theft
But rather than attempting to deny access and participation in this form of online socializing, we suggest that with some common sense, open, calm dialogue, and simple guidelines, participation in an online community can be a safe and enriching experience. Here are some tips for kids and parents on MySpace and other Social Networking Sites.
Tips for Parents:

Begin an open conversation about your teens' social networking experience. Try to establish a context for discussion that is not combative or accusing.

Create your own account on MySpace or another social network. Spend some time browsing the network's site. This will give you familiarity with the world that is so essential to your teen(s) and their friends and will facilitate future conversations.

If your child has an account, require that they show it to you. Periodically monitor/read it.

Talk with other parents, with teachers, and other adults who work with kids. Also, check out the links to other helpful websites below.

As another last resort, consider installing parental controls such as SurveilStar Social Networking Monitoring Software to monitor your kids' online activities on MySpace and other social networking sites.
Tips for Kids:

Talk with your parents. Let them learn and understand the role of social networking in your life.

Never post anything you wouldn't want your parents, teachers, or future employers to see.

Never post personal information (phone number, E-mail or address) on the web. The same applies for your friends' information. Be aware that information you post could put you at risk of victimization

Never meet with anyone you first "met" online and tell your parent if anyone requests a meeting.

Only add people as friends if you know then in real life. Set privacy settings so that you have to approve people to be added as a friend.
SurveilStar Social Networking Monitoring Software -- Protect Kids Safe Online
For parents can not watch kids all the time while they are surfing on Internet. So it is necessary to install parental control software to make sure kids' online safety. SurveilStar Social Networking Monitoring Software can monitor kids' online activities on social networking sites and their chatting messages. With this Social Networking Monitoring Software, parents don't have to physically access kids' computers in order to see the recorded data for it can remotely monitor student computer activity with our innovative web based interface. SurveilStar Social Networking Monitoring Software features the following:

Take Screen Snapshots: Parents can watch real-time screen to monitor what children are doing. Screenshots are captured and saved chronologically so you can look at them when and where you need to.

Email Monitoring: SurveilStar Social Networking Monitoring Software records and stores all the information you need about every email. You'll be able to tell whether an email was sent or received, who sent it, who received it, the date and time an email was sent or received, the subject, the contents and any attachments.

Instant Message Monitoring: Record all instant messages sent and received by MSN/Live Messenger, Yahoo Messenger, Skype, QQ, ICQ, etc. Control sending IM files by name, and size. It also can block Instant Messenger.

Website Visit Monitoring: Record all visited websites with HTML tile and URL. Support IE, Firefox, Chrome, Safari, Opera and many more browsers. Besides, it can block unwanted and porn websites for preventing kids from online dangers.