How to Track Your Kids' Online Behavior
Track your kids' online behavior and keep their internet safety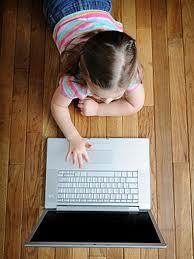 The Internet can be a wonderful resource for kids. They can use it to research school reports, communicate with teachers and other kids, and play interactive games. Kids who are old enough to punch in a few letters on the keyboard can literally access the world.
But that access can also pose hazards. For example, an 8-year-old might do an online search for "Lego." But with just one missed keystroke, the word "Legs" is entered instead, and the child may be directed to a slew of websites with a focus on legs — some of which may contain pornographic material.
That's why it's important for parents to be aware of what your kids see and hear on the Internet, who they chat, what website they visit and what they share about themselves online. For your kids' internet safety while they are online, it is essential and wise to track the kids' online behavior and talk with your kids about your concerns.
How to track your kids' online bebavior?
Internet safety is a vital consideration in homes where children have access to a computer. Although most surfing by children is completely fun and harmless, parents should still take care to police the efforts of their children while they are online. So how to track your kids' online behavior for their internet safety?
Update Your Skills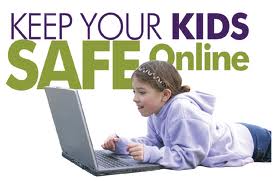 It will be difficult to track online behavior if you are something of technological dinosaur yourself. Learn how to use the internet effectively and gather a thorough understanding of social networking sites, chat rooms and messenger systems.
Create a List
Write down a list of what you consider to be acceptable computer behavior. You may wish to restrict usage to certain sites or insist on an adult being present during internet usage until good habits are established.
Location
Keep computers in a central location within your home so that children are not left to surf on their own. This should eliminate the need to sit with your child. Regular updates on usage and behavior can still be monitored effectively.
Software
Install software to help track the sites that your children visit. This will help in determining sites that you'd rather children didn't visit. The software will also act as a deterrent should your child develop the irresistible urge to visit rogue sites.
SurveilStar Parental Control Software:
SurveilStar Any Parental Control software is a multi-functional internet monitoring software. You could apply it to monitor what the kids are doing online and track your kids' online behavior secretly and invisibly so your kids will not know. This online behavior tracking software will allow you to monitor the websites visited, block porn or other unsuitable websites, record instant messages or chats, monitor my space, read emails or take screenshots of the computer.
With the remote monitoring feature you can even monitor your computer and track their online behavior while you are at work to make sure your child is safe while on the Internet.
Main Features of SurveilStar Any Parental Control Software:
• Take Screen Snapshots
• Email Monitoring
• Website Visit Monitoring
• Instant Messages Monitoring
• In Stealth Mode
• Remote Monitoring
• Easy-to-use Interface
It is important to know what your kids are doing on the internet. Pornography has become more and more accessible. Sexual predators have made the Internet a virtual playground preying on our children. Recent research has shown that kids are not saying anything that might happen online because of embarrassment or many other reasons. Child Internet Safety is a very important issue right now and I hope our Internet monitoring software will help you to track your kids' online behavior and ensure them a safe and healthy internet environment.
Please try to download the powerful internet monitoring software to track your kids' online behavior and protect them from online dangers and threats.