The Best Parental Control Software for Windows Vista
Protect your kids on Windows Vista PC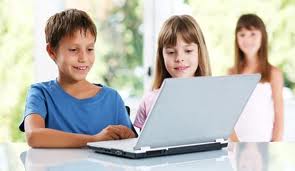 With the increasingly growth of children's online activity, internet safety has become a serious issue. The Internet is indeed very important, for it enable us to do very essential tasks. By using the internet, you are able to communicate with the whole world. With just a few clicks, the children obtain every sort of information for educational and intellectual purpose. However, because there is no supervision in this environment, it is sometimes difficult to know when positive activity could become dangerous and cause damage. It is thus important for you to be aware of the dangers lurking on the Internet for your children.
The internet has an abundance of sites that show harmful and damaging content, which are very detrimental to young children. Internet content is totally uncensored. Because of this, children surfing the Web can be exposed to sexual, malicious, racist and violent content in e-mail messages, chats and forums. Limit your children to participate in forums on sites appropriate to their age. So what is the solution to the internet dangers?
SurveilStar - Highly Recommended Vista Parental Control Software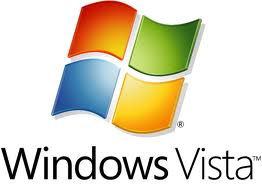 As the vulnerable group on the internet, children are exposed fully to the cyber-threats. Are you concerned about your kid's online activity? The parental control software program for Windows Vista, SurveilStar, gives you complete control over your child's use of the computer: when he or she can use it for entertainment, and when for doing homework. It enables you to restrict the times when the computer can be used, and to set the times that your child may surf the Internet, play games, use particular programs, and watch movies.
Vista Parental Controls Software System Requirements
| | OS | Basic | Recommended |
| --- | --- | --- | --- |
| Server | XP SP2/2003 SP1/Vista/7/2008 | Pentium III 500/256MB 10GB Hard disk space | Pentium 4 2G/512MB 50GB Hard disk space |
| Agent | XP/2003/Vista/7/2008 | Pentium 166/64MB 10MB Hard disk space | Pentium III 500/128MB Hard disk space |
Any Parental Control works great with all popular web browsers: IE, FireFox, Chrome, Opera, Safari, etc.
Features of SurveilStar Vista Parental Control Software: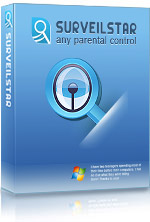 Web Cleaner
Would you like to prevent your children from having access to adult, gaming or violent websites? SurveilStar has been designed to allow you to filter the unwanted websites and content, which is not acceptable to children. With the Vista parental control software, you can protect your family from pornographic content, harmful programs, and online predators with powerful controls.
Chat and IM Controller
SurveilStar vista parental control program is also a powerful chat controller, which allows to set limits on online chat and instant messaging. You can configure a setting for each user.
Email Monitor
SurveilStar vista parental control program is a powerful email monitor, which records and saves email conversations so you can review them at a later time. It keeps the good and prevents unwanted email, tracks and records Gmail, Yahoo, Hotmail, Outlook, AOL, and more.
Kids Time Supervisor
SurveilStar, the parental control program for Windows Vista, is very practical parental time control software. It allows parents to restrict the time their children spend before the computer.You can set time limits to control when children are allowed to log on to the computer. Time limits prevent children from logging on during the specified hours and, if they are already logged on, they will be automatically logged off. You can set different logon hours for every day of the week.
SurveilStar is the best Parental Control Software for Windows Vista, which is easy-to-use, multi-functional and highly efficient. It protects your kids and every family member from harmful content, pornographic websites, cyber-bully, online predator, etc. All is for your family safety. Try it now.