SurveilStar - Parental Controls for Windows XP
Windows XP Parental Controls Software for Children's Online Activities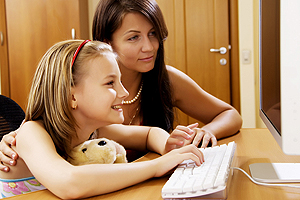 SurveilStar Windows XP Parental Controls Software helps you protect your children from cyber bullies, predators and adult-oriented websites, so that they can enjoy a safe and age-appropriate online experience. As a Window XP Parental Controls Software, it makes possibility to monitor kid's online activity on Windows XP, Windows Vista, and Windows 7.
Why you need this Windows XP Parental Controls Software?
There are many dangers out there concerning Cyber Safety, Cyber-Bulling and our children. Many of us need to focus on Parental Controls for Windows XP. When it comes to our children and their security and safety it is imperative to keep the Internet a safe place for them to learn and have fun. SurveilStar Any Parental Control provide you a fantastic way to monitor remotely and stealthily children's computer in Windows XP with screenshots in real-time, record their Email, IM chats and visited websites.
You can get some benefits below with Windows XP Parental Controls Software:
*Filter the harmful websites so that your young child will not be accidentally exposed to X-rated subject matter.
*Safeguard easily your children's Internet experience and maximize the efficiency of the time they spend on the computer.
*Protect your children from being connected to online predators and dangerous people.
Why this Windows XP Parental Controls Software is popular and has 14 million happy users?
Windows XP parental controls Software are widely available from many different companies. Windows XP is one of the most popular operating systems and therefore it has a lot of software available to use with it.
Windows XP parental controls for Internet Explorer will allow you to filter web content. There are a great deal of corrupt and immoral internet materials prowling around the web today. These things can get into the mentality of our kids, thus affecting their behavior. And not only that, unlimited messaging and online gaming is not something good for their growth and development. When children uses the internet without limit and supervision, they get enthralled by the web, thus they might disregard their studies. Additionally, children using the internet must be supervised and controlled constantly. We just do not know what websites they can inevitably encounter, so a helpful tool to monitor and control them is needed. You, as parents, cannot all the time sit beside them whenever they utilize the computer. You may also install a software to do this for you, or activate the parental controls for windows xp. Windows XP parental controls allows you to make sure that your kids don`t visit adult sites that feature , sexual predators, pornography, violence, cyber bullying or illegal activity.
SurveilStar Parental Controls Software for Windows XP Features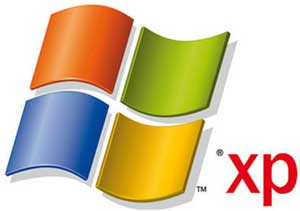 SurveilStar Windows XP Parental Controls Software is an outstanding parental control software for Windows XP which records every detail of computer and Internet activities including application usage, document operations, emails sent and received, IM chats and instant messages, visited web sites, and so forth.
• Take real-time screen snapshots, monitor remotely multi-computer screens, and review screen history
• Record both sent and received emails and webmails from Yahoo, Hotmail, Outlook / Outlook Express, etc.
• Record instant messages from AOL Chat, AIM, Yahoo Messenger, Facebook & Myspace Chat, etc.
• Record all websites visited and let you know which websites they visited and how much time they spent on the sites.
• Present a statistic on pages visited, time and length of visit, the application usage.
• Provide the password to ensure that only authorized people have access to SurveilStar Windows XP parental controls Software.
• Backup data to server for further review. Save snapshot as PNG image format.
• Search snapshot history by date (Start time/End time).
• More other fantastic features of SurveilStar Windows XP parental controls Software .