Any Parental Control -- Excellent Windows 7 Parental Control
Best Free Parental Control Software for 32-Bit & 64-Bit Windows 7, Vista and XP!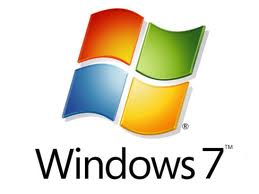 With the increase in the usage of internet by children at home and mushrooming of social networking options online, the cases of children's online safety have demonstrated a marked growth. Thus it's crucial to know how to protect your children from online dangers. When your kids are using a PC, you're probably worried about how much time they spend, and what kind of games they're playing. With SurveilStar Any Parental Control for Windows 7, it's easy to supervise each of your kid's PC use without having to peek over their shoulders.
With this Windows 7 parental control software, parents can monitor any activities on kids' computers. It can secretly take screenshot of everything happened on kids' computers, record all incoming and outgoing emails, ICQ/IRC/AIM messages and stores them to a folder of your choice. Besides, it also can monitor or block the websites kids visited. This program lets you monitor and control online behavior and communications of your children. Quickly set up this windows 7 parental control software on your PC so it helps keep your kids safe. You can keep them away from the wrong kind of games and set limits for how much time they're on the PC.
Windows 7 Parental Controls Software System Requirements
| | OS | Basic | Recommended |
| --- | --- | --- | --- |
| Server | XP SP2/2003 SP1/Vista/7/2008 | Pentium III 500/256MB 10GB Hard disk space | Pentium 4 2G/512MB 50GB Hard disk space |
| Agent | XP/2003/Vista/7/2008 | Pentium 166/64MB 10MB Hard disk space | Pentium III 500/128MB Hard disk space |
Any Parental Control works great with all popular web browsers: IE, FireFox, Chrome, Opera, Safari, etc.
How SurveilStar Windows 7 Parental Controls Works for You?

SurveilStar Windows 7 Parental Control is comprised of Server, Control Center and Agent. Agent is installed on your kids' computers you need to monitor, and server will invisibly collect all the data from the agent computers, then parents can use Control Center to review the data and control the computers with flexible controlling policies.
Cool Features of This SurveilStar Windows 7 Parental Control
SurveilStar is outstanding parental control software for Windows 7 which records every detail of computer and Internet activities including program activities, document operations, emails, chats and instant messages, web sites, and so forth.
Take Screen Snapshots
Watch real-time screen to monitor what they your children are doing, multi-screen monitoring is available. Or simply record their screen snapshots and view the screen history whenever you are free.
Email Monitoring
Record all emails sent and received with details, support web mail, email clients, Lotus and Exchange. Allow or block outgoing emails with filtering email address, subject, domain, attachment and email size.
Instant Message Monitoring
Record all instant messages sent and received by MSN/Live Messenger, Yahoo Messenger, Skype, QQ, ICQ, etc. Control sending IM files by name, and size. Backup sent IM files.
Website Visit Monitoring
Record all visited websites with HTML tile and URL. Support IE, Firefox, Chrome, Safari, Opera and many more browsers. And this web version of Parental Control Software also can be used in many browsers such as IE, Firefox, Chrome, Safari, Opera and etc.