WiFi Parental Control Software – SurveilStar Any Parental Control
Do you have wi-fi available at your house? If so, do you know what content is accessible to your kids on their wi-fi devices through your home wi-fi? Do you have parental controls set up on each of these devices? Are you aware of which establishments control the content that their guests have access to? It is our responsibility as parents, to control what our kids have access to in our own home. WiFi Parental Control Software, the best filtering and monitoring software lets parents keep the inappropriate information, images and text out of the kids' search results.
What is Wi-Fi?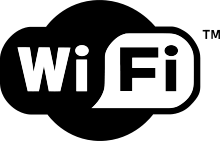 Wi-Fi is a trademark of the Wi-Fi Alliance. It can be defined as any "wireless local area network (WLAN) products that are based on the Institute of Electrical and Electronics Engineers' (IEEE) 802.11 standards."
A Wi-Fi enabled device such as a personal computer, video game console, mobile phone, PDA, and digital audio player can connect to the Internet when within range of a wireless network connected to the Internet. The coverage of one or more (interconnected) access points — called hotspots when offering public access — generally comprises an area the size of a few rooms but may be expanded to cover many square miles, depending on the number of access points with overlapping coverage.
Wi-Fi also allows communications directly from one computer to another without the involvement of an access point. This is called the ad hoc mode of Wi-Fi transmission. This wireless ad hoc network mode has proven popular with multiplayer handheld game consoles, such as the Nintendo DS, digital cameras, and other consumer electronics devices.
What Things You Can Do to Keep Your Kids Safe on Wi-Fi Network?
Know what your kids are doing online. Supervise your children's computer activities, just as you do their television time.
Instruct your kids never give out personal information online, such as a home phone number, address, last name, name of school, passwords, or credit card info. Your kids would not give their address to a stranger on the phone, nor should they divulge it online.
Be cautious of online chat rooms. Chat rooms are the cyber equivalent of CB radio. Users can "type" to each other in real-time, and messages are viewed by everyone in the chat room. Private chat rooms are also available. The problem is, as a famous New Yorker cartoon put it, "on the Internet no one knows you're a dog" or a child or an adult masquerading as a child.
Teach your children to come to you if anything ever makes them feel uncomfortable, such as inappropriate questions or an invitation to a private chat room. Do not respond to offensive email.
Use parental control software as appropriate. Parents routinely lock up household chemicals to protect their toddlers and the Internet can also be selectively locked. Today there are several software products to keep kids out of adult Internet sites.
Protect Our Kids on Wi-Fi Devices With Parental Control Software
To protect our kids from Internet safety hazards when they are online, many parents turn on their computers' parental control software, which can restrict what websites they visit, who they can email and who they can chat with. Most parental control software also allows you to set time limits for when your child can use the computer and log what they are doing.
SurveilStar Any Parental Control can provide parents a reliable solution to make sure your kids online safety by monitoring their any online activities. This parental control software is an easy-to-use program that monitors and controls all net work traffic on your kids' computer. It runs silently and unobtrusively while logging everything that happens on your kids' computers. With this parental control software, you can monitor your kids' online activities on the following aspects:
Take Screen Snapshots

Take snapshots of whatever is on your kids' computer screen;

View the screenshots in video-style playback;

Fast forward/immediate rewind;

Data stored chronologically;

View screen snapshot vidoes in full screen;

Save screen snapshots in PDF format;

Black & white or color recording!
Chat/IM Activity Monitoring

Record all popular chat/IM services: AIM, Facebook, Yahoo! messenger, Skye, ICQ, Tencent QQ, Google Talk, and MSN & more;

Save chat/IM conversations for reviewing;

Fast forward/immediate rewind;

Check chat/IM conversations history by using keywords;

Block AOL, ICQ, MSN, Yahoo and etc. chat/IM services;

Print chat/IM transcripts.
Web Site Activity Monitoring

View a summary report of their overall web usage;

Record URLs visited, page titles and the timestamp;

Block future access to a specific web page or an entire web site with one click;

Records total number of visits to each web site;

Records date/time of visit, total duration of visit and active time spent on each web site;

Print chat/IM transcripts.
Email Activity Monitoring

Monitor Hotmail, Yahoo!, Webmail, MySpace, AOL Webmail, and even more;

View/Open File Attachments;

Record the date and time, the subject, the contents, who sent it, who received it;

Search email by keywords;
The recorded information can be automatically calculated and organized for easy analysis and reporting, with this parental control software, parents can know exactly what the kids are doing online and then can take measures to control kids web activities.
In addition, SurveilStar Any Parental Control provides you the ability to password protect your web traffic statistics to ensure that only authorized people have access to SurveilStar Control Center. In this case, just parents can learn and control what their kids are doing online.
Further, with SurveilStar Any Parental Control, you can conveniently back up and review the recorded data. In Tool, parents can choose Statistic Chart to learn more information about their kids' online activity and time-spending. There are also some more convenient data for parents to explore. From the pie chart, parents know where your kids go online. Get detailed reports on web pages visited, time and length of visit. So with this feature, you can set rules for your child what they can do and how much time they can spend online according to statistic chart in tool.
Want to have a try? Just click the following download button to have a free trial!